Easy Skincare Routine with Olay
This post is sponsored by Olay. I only work with brands I love, so thank you for helping me to support them.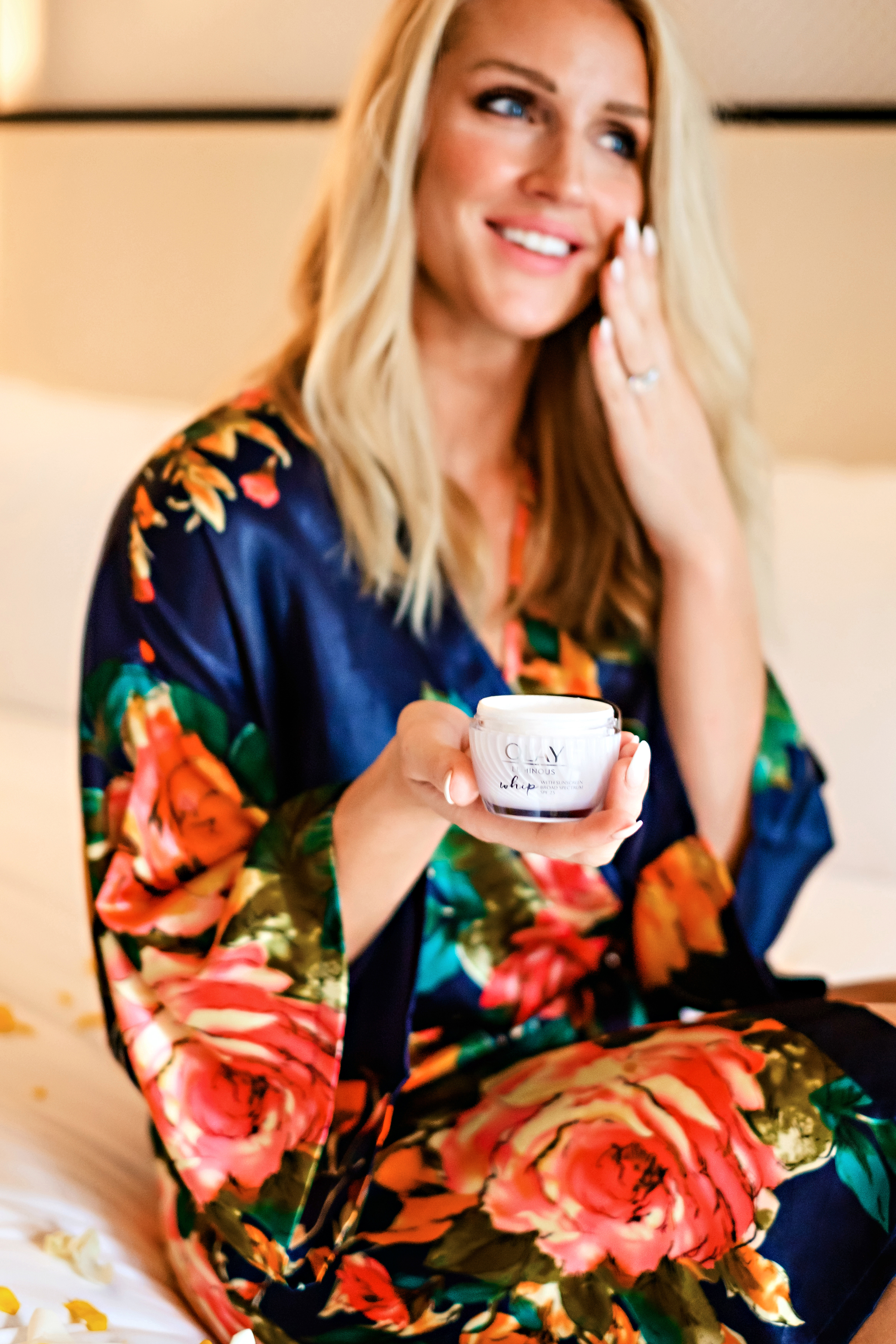 Easy Skincare Routine with Olay
I am a HUGE lover of skincare. I'm sure you're all aware of that by now. And I have shared my love of Olay before. But let me tell you a little bit more why. If I ever see someone with great skin, I always ask them what they're using. Two of the most beautiful women I have ever met (both in their 60s) said they've been using Olay for 30+ years. So, yes, I believe in the products. That kind of commitment and those kinds of results come from a company that truly love their customers and want them to feel beautiful in their skin.
Olay Whip with SPF 25 is one of my favorite products of theirs. Those of you who have bought it from my recommendation have sung it's praises. The rest of you need to get on board 😉 The Olay Whips is a moisturize, SPF, AND a primer- so it's the perfect product for an easy skincare routine! Any time I can cut a step out of my makeup routine, is a win for me! The Whips product line is also formulated to go from cream to liquid once in contact with skin for super-fast absorption.
And let me tell you how soft it leaves your face!! Whewww girl it's softer than a baby's booty. I appreciate that it gives me a matte finish, so my skin doesn't look oily throughout the day. It also absorbs oil so I don't get that after 3 PM shine. Any of the Whips products provide all of the above perks, however I'm partial to the Luminous Whip. It also contains SPF 25 and gives the skin a sweet and healthy glow. You can get the Olay Luminous Whip with SPF from Walmart here.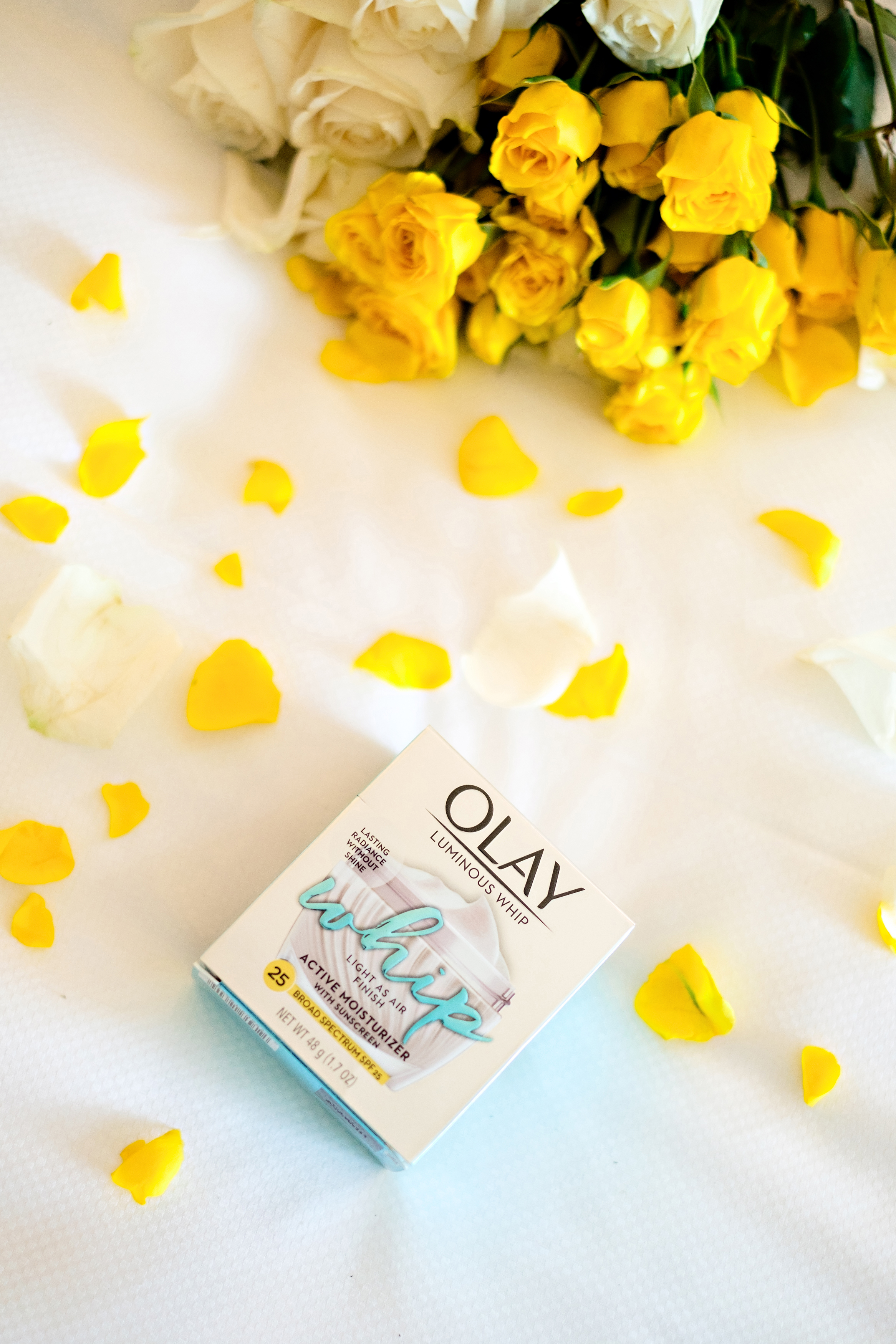 Loving this easy skincare routine? Take a look here for more of my beauty favorites!