This is a sponsored conversation written by me on behalf of Olay. The opinions and text are all mine.
This post is sponsored by Olay. I only work with brands I love, so thank you for helping me to support them.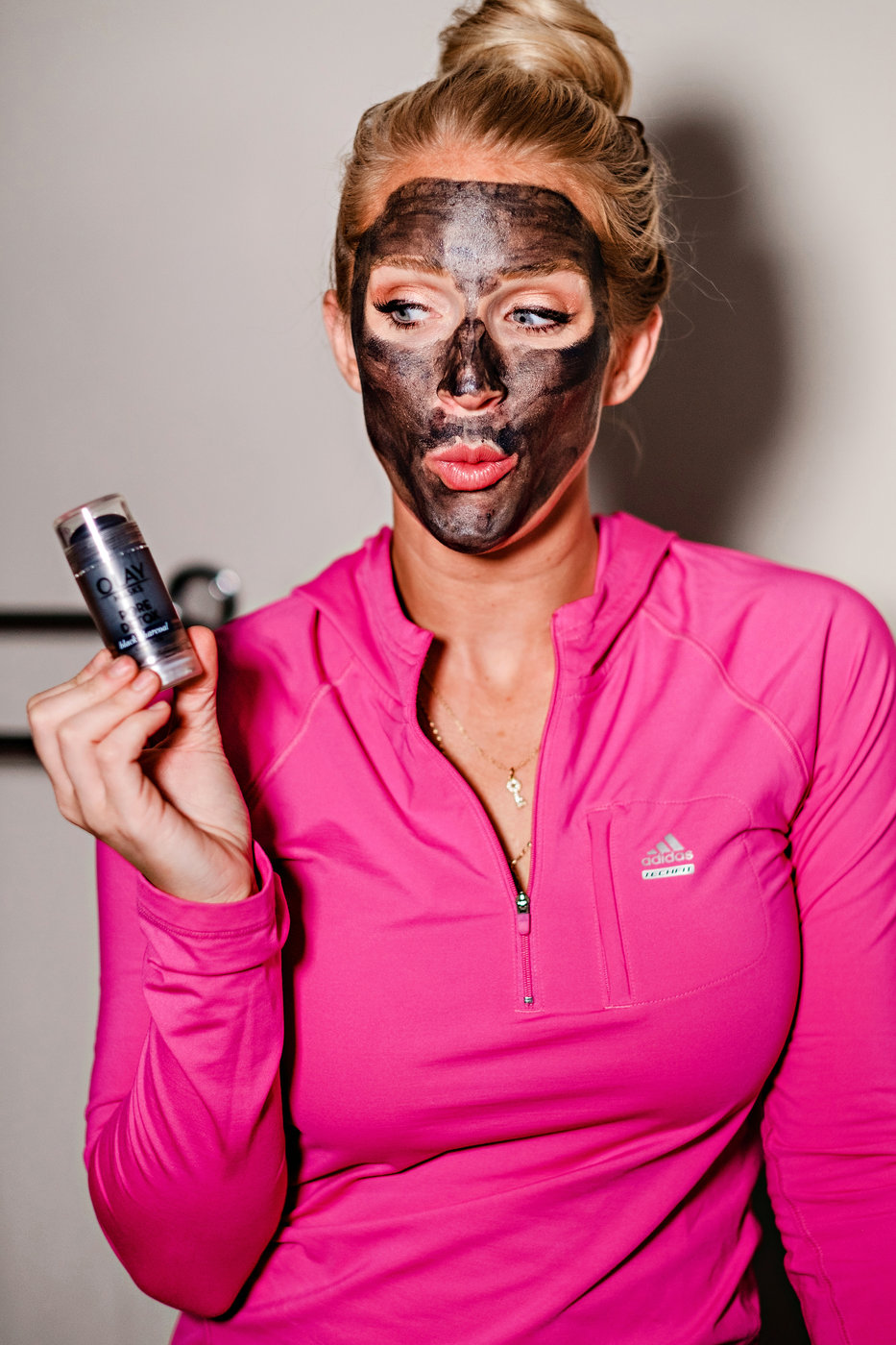 You know what one of the worst things is for your skin? Traveling. Flying causes dehydration, and airplanes are honest germ-mobiles. So no matter how careful you are, you may get a breakout, if not at least you'll dry and unhappy skin. Here's what I do to fight the post-travel blues.
Post Travel Skincare Regimen
Here's what you need to do:
Wash your hands and face as soon as you get home/to the hotel. Better yet, just shower all those nasty germs off and really scrub your face/hands.
Apply Olay Pore Detox Clay Stick Mask (more on this later). Let it sit for 10 minutes then wash it off.
Apply your normal moisturizer etc.
Give your face a day off from makeup and let it breathe.
At night, put on a retinol cream. I really like this Olay one.
Ok so I talked about my love Olay in this post here. I am really impressed with their new Clay Stick Masks. They have three swipe-on masks and I've had the pleasure of trying them all. I do have to say all are top notch, but I am particular to the Pore Detox. It is THE best detox mask! It comes in this stick form so it's easy to carry or pack in your suitcase. It's also made with premier ingredients, like Kaolin and white charcoal. Both suck out the yucky germs and impurities in the pores, while also minimizing their appearance. After 10 minutes your skin not only looks refreshed and clean, but smoother and softer as well. Also, it smells SO GOOD! You can grab your Olay Clay Stick Mask from Walmart here and let me know what you think.