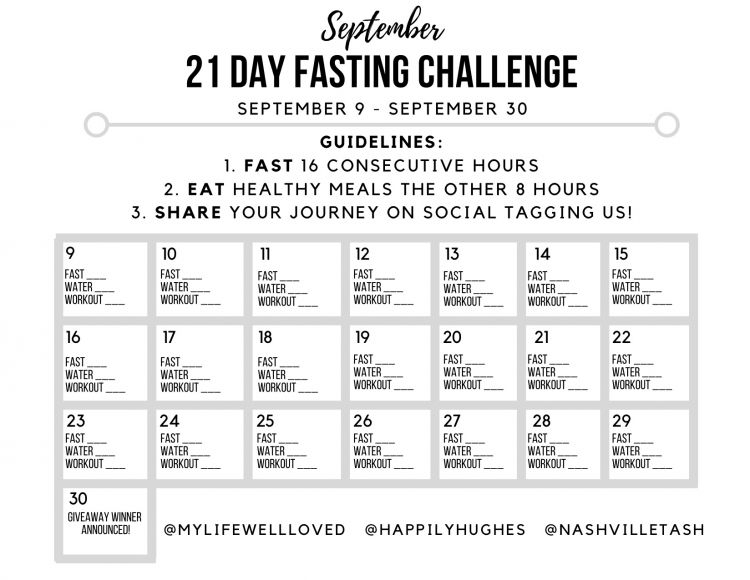 I've partnered up with two of my favorite women, My Life Well Loved and Nashville Tash to do an Intermittent Fasting Challenge! You do not have to do FWTFL to be a part of this challenge, but the next round does start TODAY so you can sign up and get started right away!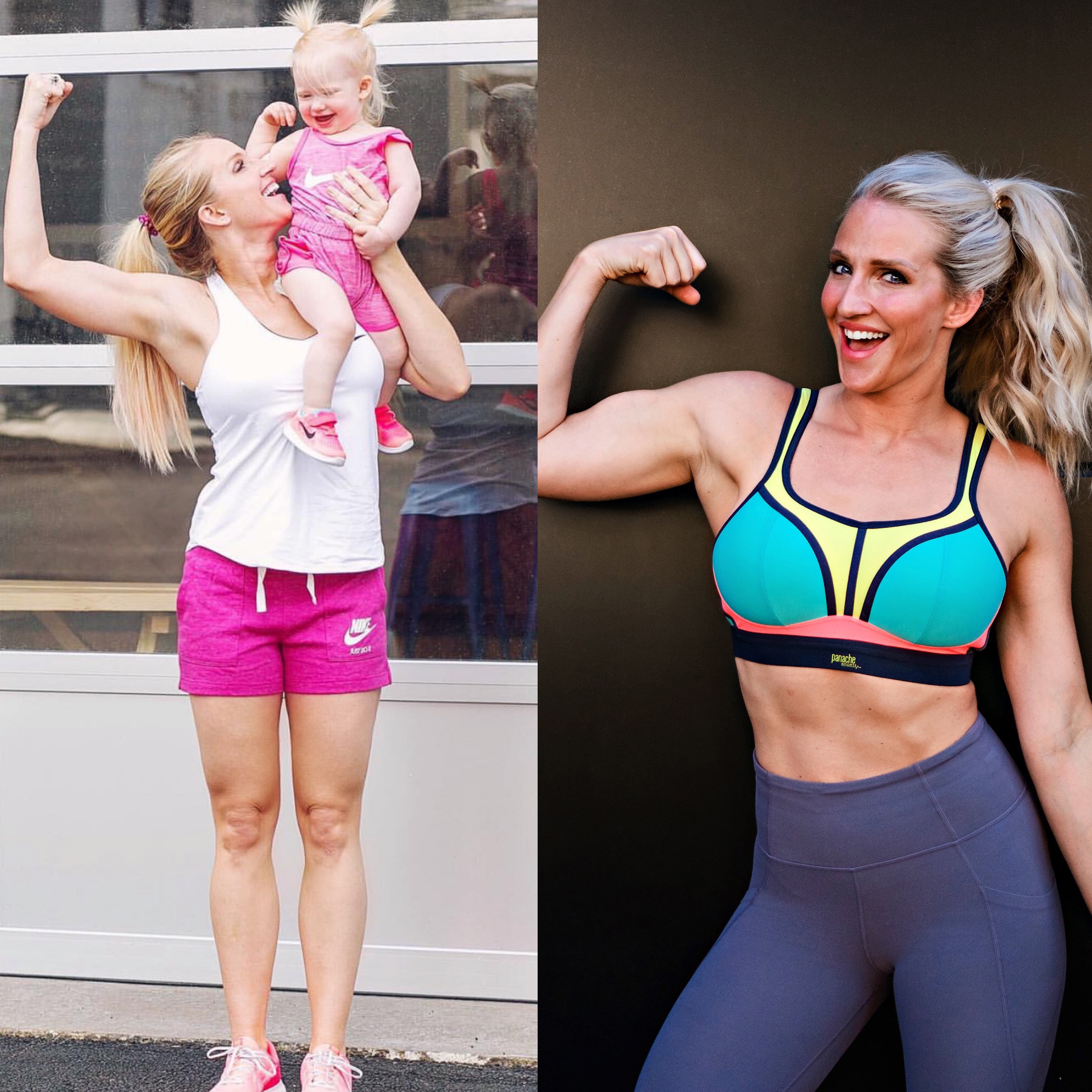 Since starting FWTFL I have lost 7 inches in my waist, legs and arms, and have lost 4% body fat. I've also changed up my weightlifting routine (more on that later) and do cryotherapy twice a week, which has definitely helped. That being said, I do really believe in this program and know that it is the majority of why I've lost the body fat and inches that I have. I am so excited for y'all to join in this challenge and see what changes you experience! Scroll down to see how to participate!
Here's how you can do the Intermittent FastingChallenge:
Fast 16 consecutive hours – You can still have water, zero calorie waters, coffee, and tea. Just make sure you are not consuming more than 50 calories during this window of time.
Maintain an 8 hour eating window – "Break your fast" after 16 hours and eat all your meals for the day within the 8 hour window. There is no meal plan but the goal would be to focus on clean & whole nutrition!
Drink LOTS of water – Try to aim for drinking at least half your body weight in fluid ounces every day! Drinking more while you are fasting will help curb the hunger!
Try to workout 3-5x a week – There is no set workout schedule but during the 21 days, we are encouraging everyone to try to workout 3-5x a week. Whether that is a walk with your family, taking a class, or weight training, aim to move your body several times each week!
SHARE! – Let us know you are participating in the challenge by sharing on your social media tagging our accounts! Share when you are drinking your water, working out, breaking your fast, etc! We will have a giveaway at the end of the challenge to celebrate our completion!
If you've never done Intermitten FastingIntermitten Fasting before here are the Cliff Notes: You fast for 16 hours a day and eat your macros for 8 hours a day. You can read more about macros in my post here.