This post is sponsored by fairlife. I only work with brands I love, so thank you for helping me to support them.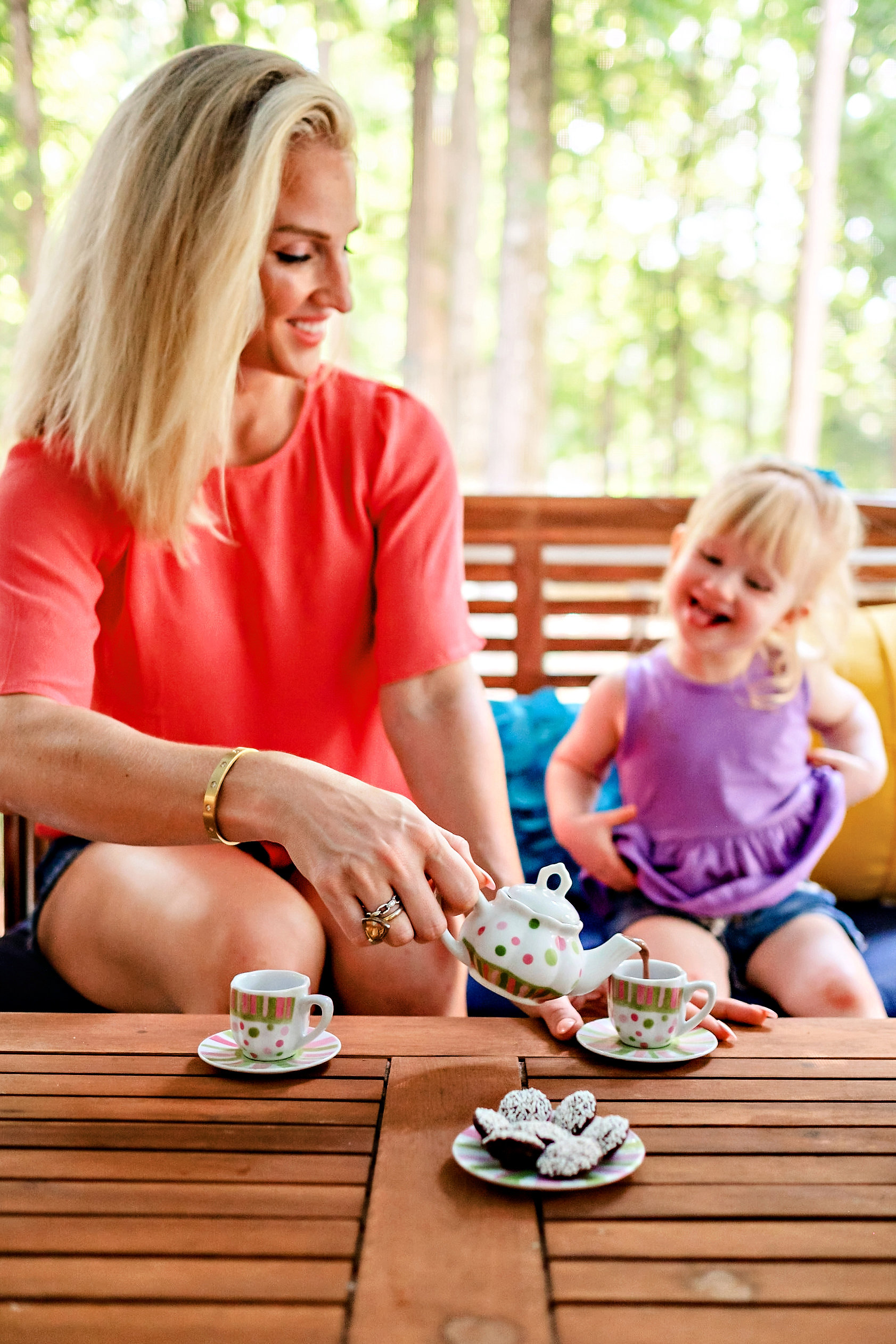 Ya'll know my love of fairlife. If you don't, read this blog post. Everyone in the family has at least a glass a day. I also like to incorporate it in our every day activities. Why? Because each 8 oz glass of fairlife ultra-filtered milk has 50% less sugar than other leading milk brands, 13 grams of protein, and 9 essential nutrients. Here are some ways we're cooling off this summer with fairlife.
fairlife Summer Sweet Treats
Summer can be the best of times, and the worst. We love having all of this extra time with our children, but it can also get overwhelming. To help with that, I've teamed up with fairlife to give you some easy summer sweet treats and activities you can do with your littles at home for some summer fun. First, a tea party is always a hit. I bring out little cookies, we fill the teapot with fairlife chocolate milk, grab the stuffed animals, and we have ourselves a little tea party.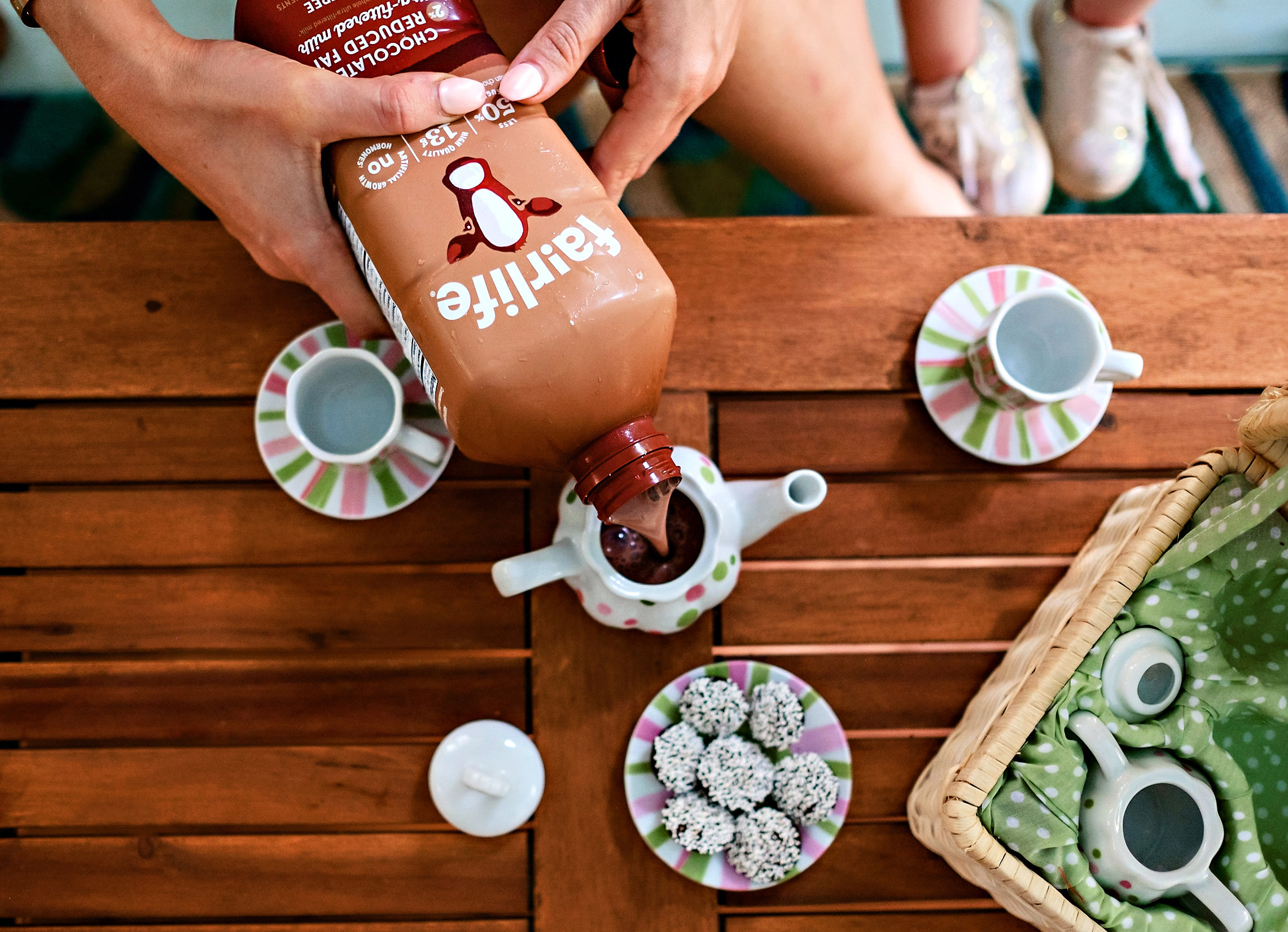 Another easy idea for summer sweet treats? Pour fairlife chocolate milk into popsicle molds and freeze. They taste just like fudgies, but are way better for your sweet nuggets. Our favorite, and something we do every day, is make smoothies. I actually have the kids help me and they get to pick fairlife ultra-filtered milk or chocolate milk and which fruits and veggies we're going to blend. They love it because they get a say in what we're making, and I love it because I know they're getting plenty of protein and nutrients.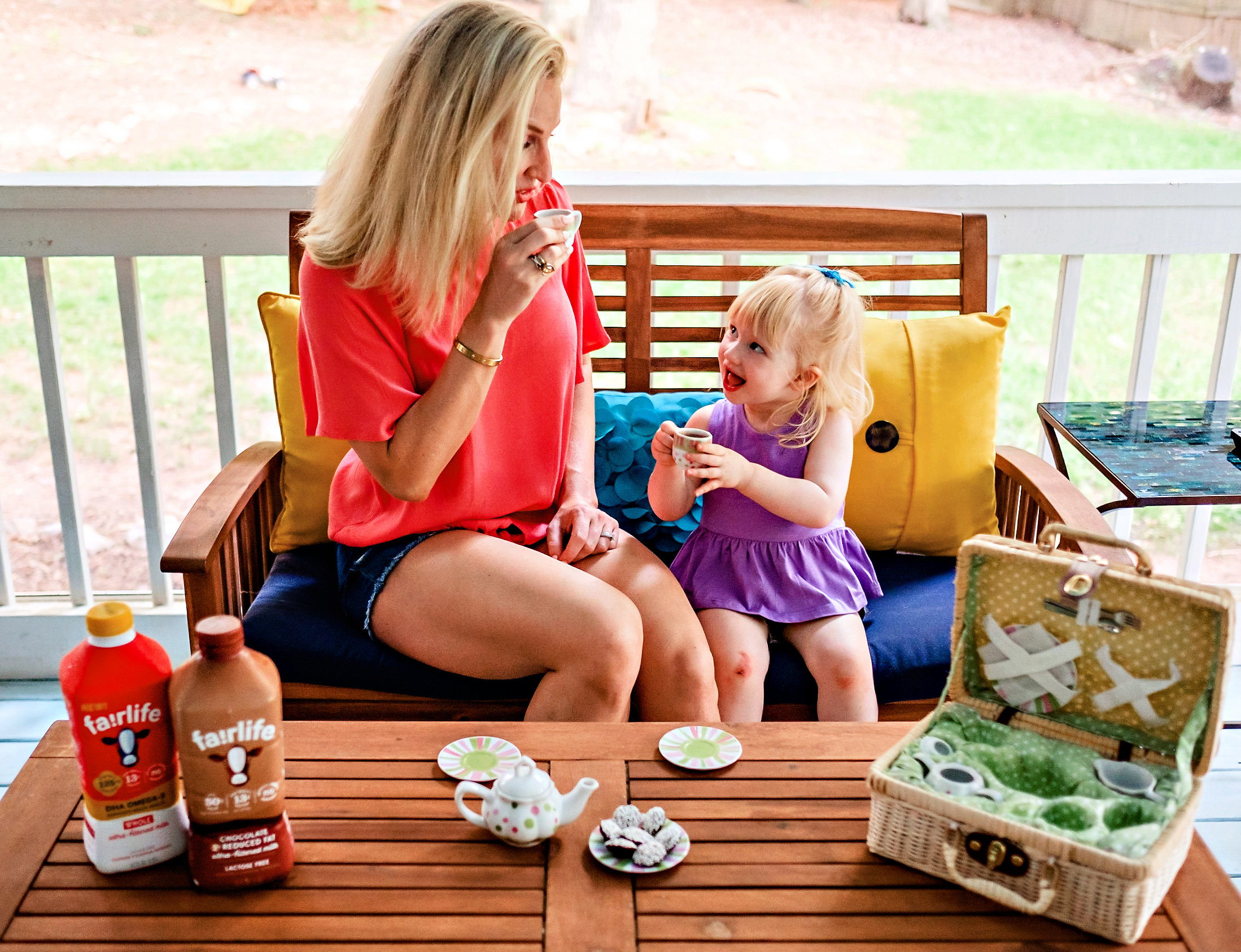 If you're looking for more recipes you can do with the kids, check out my healthy ice cream bar, and my vanilla pudding recipes!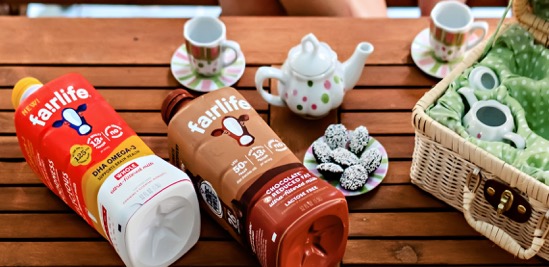 What fun summer sweet treats and activities do you do with your kids?